October
28th Annual Barbados National Triathlon
This event is hosted by the Barbados Federation of Island Triathletes (BFIT) and features a series of races held in the tranquil waters of the south and west coasts of Barbados, and scenic bike rides and run routes that take you across the island.
Date: 1st
Location: Barbados, Spring Garden Highway, St. Michael
Motor Sport Events
There will be 5 different motorsport events in the month of October for those motorsports enthusiasts. See the schedule below for details:
October 1st –Drag Racing with BADD – Event 3
October 8th –BRC Speed Event No 4
October 9th – Suzuki Challenge Series Round 2
October 22nd – MCBI Speed Event No 5
October 29th – Karting – 2nd Season, Day 4
Hike Barbados: Special Hike – St. John's Parish Church
Gather at the St. John's Parish Church for this hike, guaranteed to help you to learn more about Barbados, to experience the unique heritage of one of the most historic churches of the island and to meet new friends! For more information on this special hike, call 426-2421.
Date: 4th
Location: St. John's Parish Church, St. John
Island Muzik Productions: Barbados Jazz Excursion & Golf Tournament
The 4th edition of the Barbados Jazz Excursion, presented by Island Muzik Productions, features a weekend of concerts, golf, excursions and fun at the Hilton Barbados. The weekend will feature performances by many artists such as Norman Brown, Jeanette Harris, Julian Vaughn, Allison Hinds and more and culminates in the Elan Trotman Charity Golf Tournament, from which the proceeds go to the Headstart Music Barbados programme, which provides free instrument lessons to 8-11-year-old children.
Dates: 6th – 8th
                                                                                Location: Hilton Barbados Hotel, St. Michael
                                                                                Time: Varies
Barbados Kennel Club's All Breed Championship Dog Show
The Barbados Kennel Club hosts three all-breed championship shows per year, the second of which will be held on October 8th this year. The main purpose of the club is to promote pedigree dogs with excellence in breeding and judges of international repute judge each of the dogs entered. The judge for this month's event will be Mr Espen Engh. For more information on this month's show, call 417-0607.
Date: 8th
Barbados Turf Club Horse Racing Season 3 – Day 1
Season 3 of horse racing in Barbados kicks off in late October. Each day of each season features 9 races and the entrance fee to the various stands ranges from as low as $10 to $100 for the entire day. Admission to the grounds is free.
Date: 28th
Location: Garrison Savannah, St. Michael
Time: 1pm – 6pm
Speightstown Sizzlin'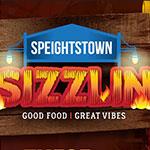 This end of the month event offers art, crafts, Bajan food, drinks, music, entertainment and dancing for persons of all ages. It is a great cultural event presented by the Barbados Tourism Product Authority. Mark the date
Date: 28th
Location: The Speightstown Esplanade, Speightstown, St. Peter
Time:  6:30 pm to 1 am
Dragon World Championships
This year will mark the 1st edition of the Dragon World Championships. This event is a stand-up paddle race tournament and is the finals of the Dragon World Series events. Each race over the three days vary in length and format and will be contested over several team categories (Mixed, Women's, Men's, Family and Junior). Visit here https://www.dragonworldseries.com/dragon-world-championships  for more information.
Dates: 28th – 30th
Location: Carlisle Bay, Bridgetown, St. Michael
                                                                                         Start Time: Varies