The tradition of New Year's Resolutions is as old as most of us can remember. Many of us get caught up in the idea of a new year, and desire to be better versions of ourselves come January 1st. To help with this, most of us create lists, both physical and mental, of the things that we want to achieve. However, when January 1st comes and goes, the story is different. At the end of the day, that list of resolutions is either forgotten or pushed so far under the pile of life that it may as well be forgotten. So, instead of making a list of resolutions and things that you wish to change about yourself, how about make a list of things you would like to experience in the coming year? That is, ditch the resolutions list and make a bucket list instead. Funny enough, it is having the experiences on the bucket list that can actually help you to become the person you wish to be and they are also the key to living the life that you want to live.
Let's take for example if your resolution is to become a more adventurous person. Making that resolution is all well and good, but becoming an adventurous person means you actually have to do adventurous things. New year's resolutions don't always come with a plan to help you achieve that goal. So instead, change that resolution to: I want to go sky diving or zip lining. Doing these adventurous things will set you well on your way to becoming more adventurous as a person.
New Year Bucket List ideas
            This list contains some dangerous and some risky ideas for you to undertake during the new year and have been divided into sections for your reading convenience.
Health and Fitness
Complete a 5K run/walk at least once a month
Complete the 100 Push-Up Challenge
Exercise 4 times a week
Go a week drinking only water
Go hiking
Start drinking green tea on a regular basis.
Travel
Visit a country you have always wanted to visit
Cruise the Caribbean
Go on a random road trip
Adventure
Try zip lining
Go snorkeling
Ride a mechanical bull
Go paddle boarding
Go camping
Personal Development
Learn to forgive
Improve your spirituality/Get in touch with God
Treat yourself to something nice once every month (at minimum)
Be yourself
Be honest about everything in life
Be self-sufficient
Be passionate about a cause
Do something new every month for a year
Business and Career
Be your own boss/ become a business owner
Become a famous businessman/woman
Be recognized as an authority your field
Ask for a pay raise
Outreach
Go on a mission trip/ do more volunteer work
Donate canned goods and/or clothing to the needy.
Be a mentor to someone
Be a regular blood donor
Be a true inspiration to someone
Do 365 random acts of kindness in a year
Entertainment
Attend a concert
Attend a local sports game
Attend a cultural festival
Attend a costume party
Experience a white Christmas
Education/Learning
Become bilingual
Complete a degree/course
Complete a novel/book
Complete a rubik's cube
Complete all of your favorite author books
Do a first aid course
Financial
Be completely debt free
Have x amount in savings (you choose our amount)
Save for a house
Put 3 dollars every single day in a jar for one year
Stay on a strict budget and save for a goal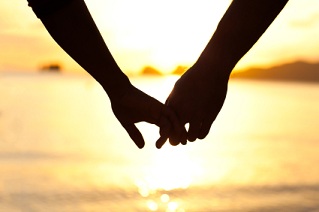 Relationship
Ask a guy on a date
Be cupid for a couple who will end up married
Confess your feelings
Connect with an old friend
Create a new family tradition
Go on a blind date
Go on a romantic getaway
Find "The One"
Food
Try an Interesting new food
Eat at a new restaurant once a month
Go wine tasting
Learn to cook/bake new dishes
Cook 30 recipes from 30 different countries in 30 days
Cook a meal from every culture
The positive of the New Year's bucket list is that it actually combines the best features of a regular bucket list, and New Year's resolutions. It gives you a plan that can help you achieve all the things you would put on a resolutions list. Also, the best thing about bucket lists is that there are about self-explorations, not self-judgment on the person that you were for the last 365 days. So what are you waiting for? Get started on your New Year's Bucket list today!