With the start of a new year approaching, people often see it as a fresh start… an opportunity to implement new habits. But with changing habits, the biggest hurdle is sticking to the new path. Here are some tips to help you to make successful New Year's Resolutions.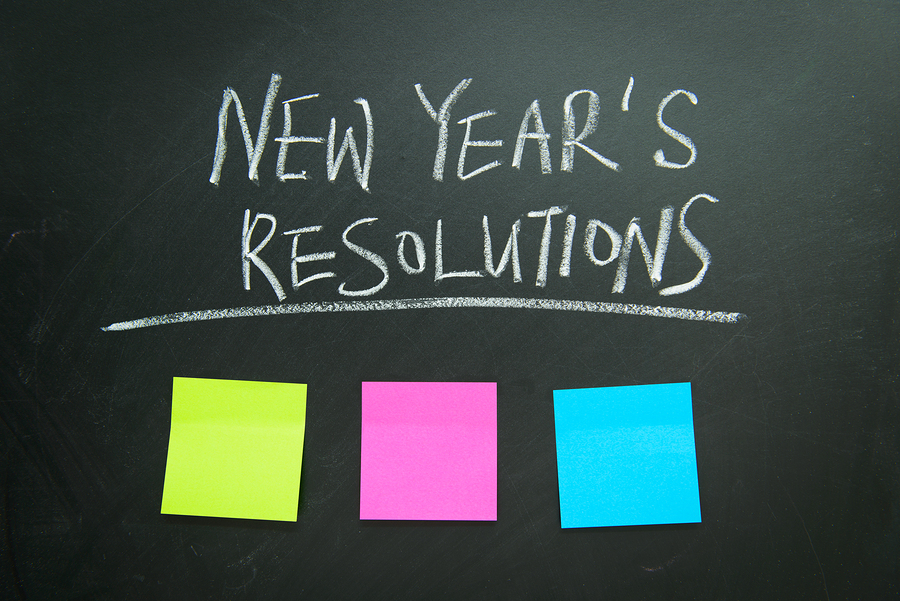 1. Make only one resolution. The more resolutions you make, the more scattered you may be. Focusing on one goal allows for a greater chance of success because you are able to channel your energy in one specific area.2. Don't wait until the last minute to choose your resolution. Think about the behaviours that you would like to change and start planning from early. That way you are prepared for the road ahead.

3. Don't run with the crowd. Don't choose a resolution based on what others are doing, instead determine what you want out of life and make a resolution to suit your needs. The right resolution doesn't have to be the popular one.

4. Sub-goals. Break your goal into a series of SMART sub-goals (specific, measurable, attainable, realistic, timely). Keep an account of your successes along the way and as you achieve each sub-goal, give yourself a small reward.

5. Vision board & journal. Creating a vision board helps you to see your goal in front of you and allows you to stay focused on the big picture. This and journaling helps to make your plans and progress concrete.
Remember, you will slip into old habits from time to time. The important thing is that each time you slip up, you get back up. Remember that you are only human and you are probably changing a life long habit… It won't happen over night. Good luck and all the best for the New Year.